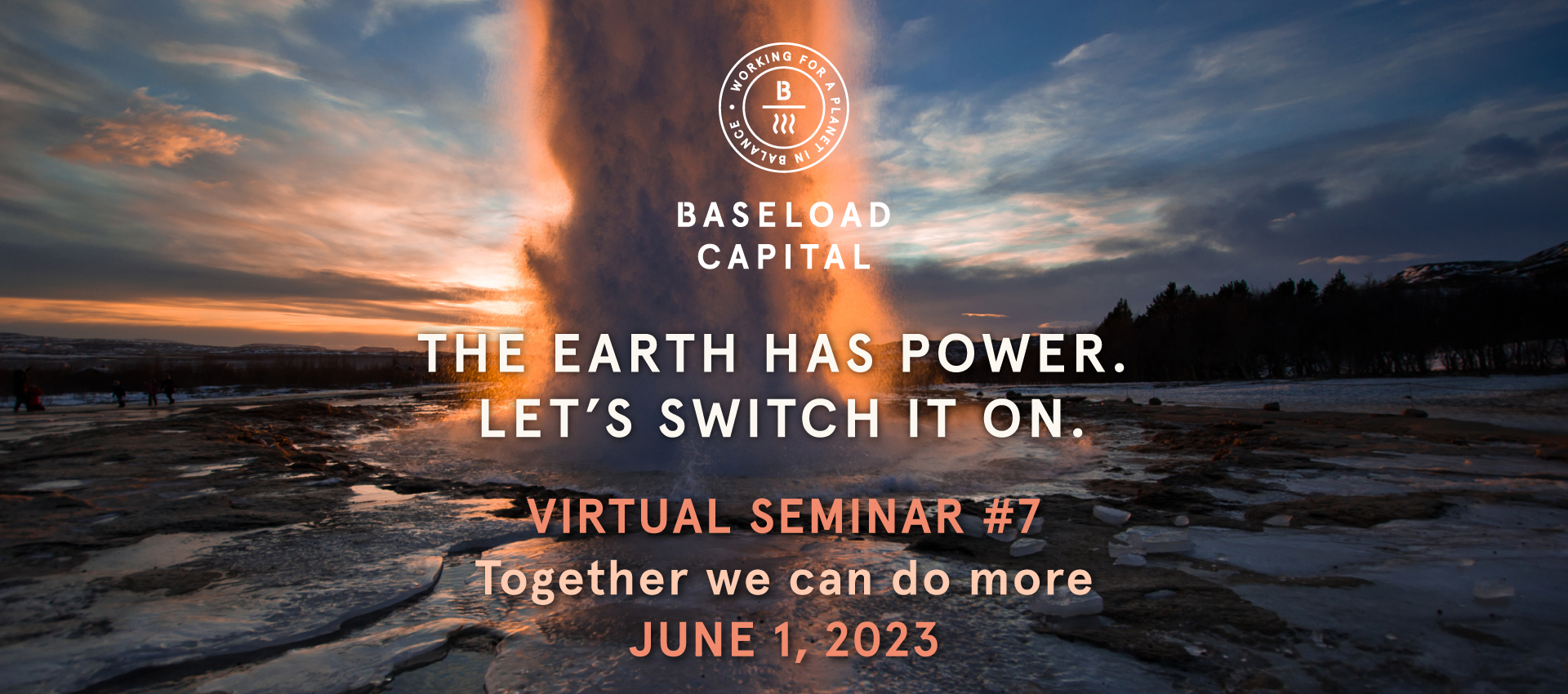 Together we can do more!
We are firm believers in collaboration to accelerate the green transition—if everybody takes part, it will be much faster. Now is geothermal's time to shine, and that's because the oil and gas industry sees the investment potential—we can use the same processes and equipment used for fossil fuel extraction to tap into the Earth's core heat. If we don't collaborate, no one succeeds.

Join us for our Virtual Seminar #7, where we dare to talk about what needs to happen to create a fruitful collaboration between geothermal and the oil and gas industries. What will it take to make working together a no-brainer? Will Geothermal welcome the relationship and listen in? Will the fossil industries stick around to empower geothermal even when energy prices return to normal? We ask the questions others don't dare to and hear perspectives from both sides to find common ground from which we can solve some of today's most pressing energy challenges.

Our lineup of speakers will tackle some tough topics and answer the questions on all your lips. We'll hear perspectives from both sides of the industry, plus a special edition of Coffee with Baseload to discuss the issue of decommissioned oil and gas wells and hear an activist's view on our latest episode of the Switch podcast
16.00 CET (GMT +1), 10.00 EST (GMT -5), 07.00 PST (GMT -8)
Kristina Hagström Ilievska
CMO, Baseload Capital
In addition to her marketing role at Baseload, Kristina is a specialist in sales and marketing integration, and a sought-after public speaker and coach.
Agenda
#1 Together we can do more
Our first guest speaker is Barbara Harrison, Vice President, Offsets & Emerging at Chevron New Energies. Barbara will share her thoughts on how oil and gas can help progress the energy transition, how geothermal will play a role and why it's a vital piece of the energy puzzle.

#2 Introducing our new children's book on renewable energy
Educating and exciting the next generation about renewable energy and geothermal is a big part of our mission. That's why we're so proud of our new children's book "Our Hidden Powers." We welcome the book's authors, Baseload's Kristina Hagström-Ilievska and Gabriella Skog, to talk about the idea behind the book and why it's so important.

#3 Interview with Barbara Harrison and Srimonto Ghosh
To dig deeper into the topics Barbara has presented, Baseload CEO Alexander Helling will pose some questions to her and her Chevron colleague, Srimonto Ghosh. He will be asking about what the oil and gas industry needs from geothermal, where we are lacking, and how we can better assist a fruitful collaboration.

#4 Special Edition of Coffee with Baseload
Baseload's Kristina sits down with Pernilla Whilborg, Baseload COO, to discuss what can be done with decommissioned oil and gas wells and the timeline for switching from fossil fuel to renewables.

#5 The elephant in the room
Geothermal pioneer, Jamie Beard, talks about the elephant in the room—the polarization of the geothermal industry in the renewables sector and why it continues to be sidelined as a viable energy source. And what it will take to change this, i.e. collaboration with oil and gas!
#6 The Switch Podcast with Aurore Belfrage
Tech investor, economist, strategist, and oftentimes activist Aurore Belfrage joins us on the Switch podcast, our platform for discussion, debate, questioning and advancing knowledge. After the episode, we will invite Aurore to answer our questions live on stage, including why even an activist invites collaboration from all parts of the energy sector.
#7 Panel Discussion – The power of collaboration
What happens when you put an activist, a geothermal philanthropist, a green-tech investor and specialists from the oil and gas industry on a panel together? Can we overcome old truths and create meaningful opportunities for progress? Tune in to find out when we wrap up this virtual seminal with a discussion between all our guests.
#8 What's new in IGA world
Marit Brommer, Executive Director of the International Geothermal Association, will tell us what's new is happening with IGA. She'll give us all interesting insights, thoughts and more.

And make sure you stick around until end of the seminar, because we have a surprise up our sleve to round things off!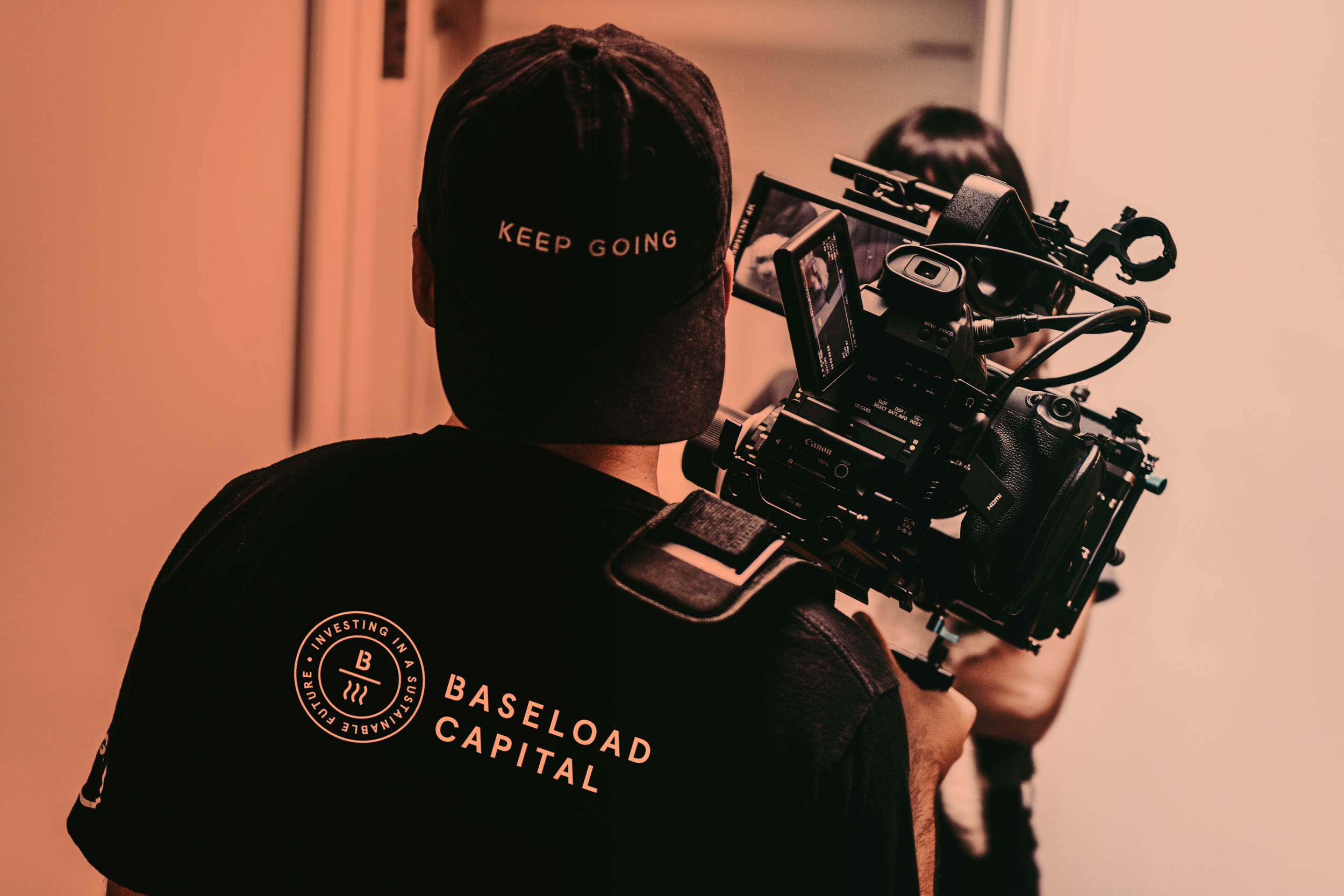 Can't make the date?
Subscribe to our mailing list or follow us on LinkedIn and we'll notify you when the recording is available.
Fill in your e-mail adress to receive our newsletter!