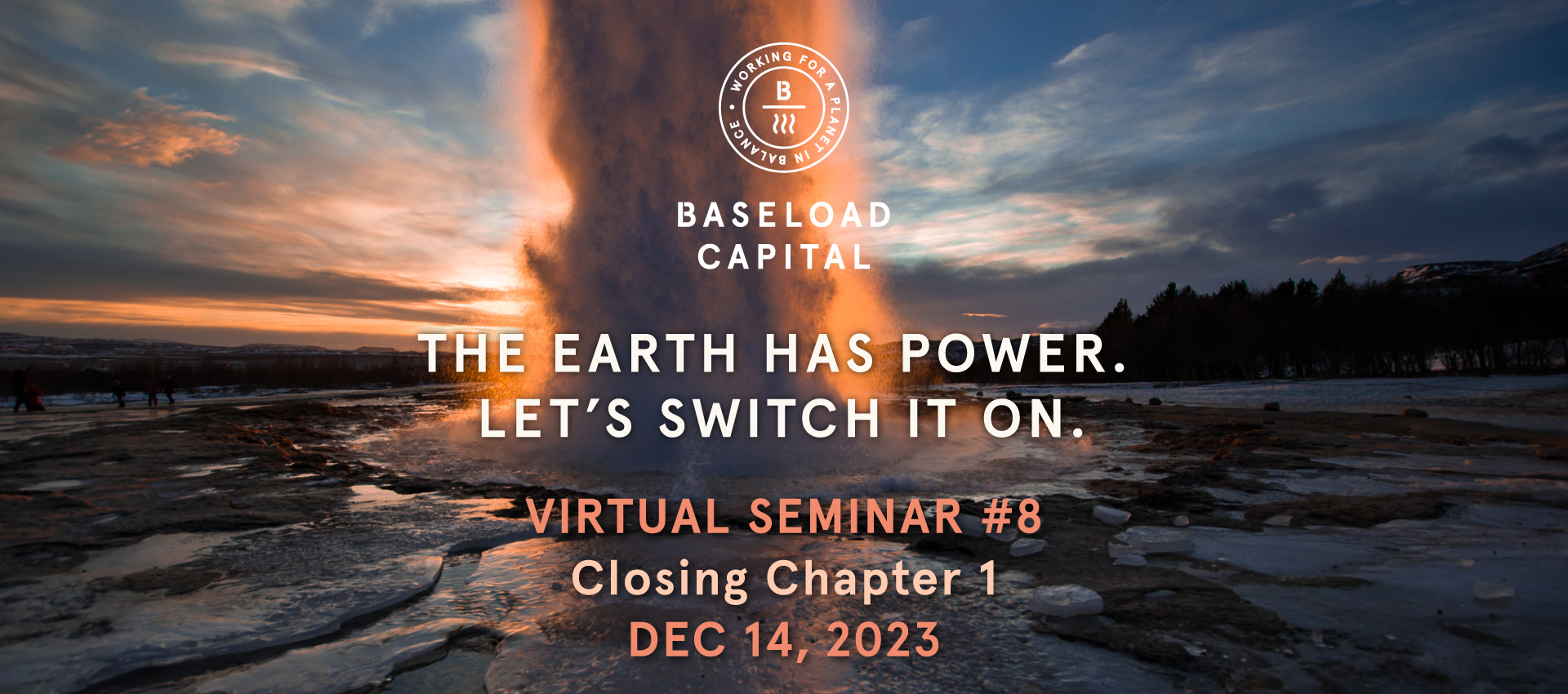 Closing Chapter One
Fellow enthusiasts of sustainable energy, we are thrilled to invite you one last time to our groundbreaking online event, "Virtual Seminar #8: Closing Chapter One". It will take you on an incredible journey through the last five years of geothermal energy and provide a compelling glimpse into what the next five years hold in store for this revolutionary industry. For several decades, geothermal energy has been quietly revolutionizing our energy landscape, providing clean, sustainable power while leaving a minimal carbon footprint. This final episode of our appraised Virtual Seminar series will be a unique opportunity to reflect on the remarkable developments that have occurred in the geothermal sector over the past five years, as well as what's next to come.
Join us as we bid farewell with one last unforgettable seminar and reveal exciting news about what's next to come. Although the era of Virtual Seminars has come to an end, new things are on the horizon. Mark your calendars and stay tuned for more updates as we embark on this exciting journey together. Together, we will continue to explore the potential, opportunities, and challenges that lie ahead on our journey to a greener and more sustainable future. See you there!
16.00 CET (GMT +1), 10.00 EST (GMT -5), 07.00 PST (GMT -8)
Kristina Hagström Ilievska
CMO, Baseload Capital
Kristina is in charge of Baseload's marketing and communications. She has more than 10 years of experience in strategic marketing and communications as well as in sales and change management. In addition to her marketing role at Baseload, Kristina is a specialist in sales and marketing integration, and a sought-after public speaker and coach.
Pernilla Wihlborg
COO, Baseload Capital & CEO, Baseload Power
Pernilla is in charge of Baseload's overall operations and of building up the local Baseload Power companies to become autonomous geothermal developers. With more than 15 years of experience in business and corporate development, from both larger corporations as well as start-ups, Pernilla aims to find the balance between structure and being fast while managing growth. Supporting Baseload Capital's mission to be a catalyst for renewable energy while leading the way to more resilient societies and a planet in balance.
Gabriella Skog
Creative Director, Baseload Capital
Gabriella is a former geologist now working as our Creative Director. With over 7 years of geothermal experience, she combines her unique skillset of geological knowledge with expertise in influencer marketing, digital branding, and communication to drive our creative strategy, align our brand expression, and spread geothermal awareness globally.
Agenda
#1 Closing Chapter One
Join us for the grand finale as we reflect on the transformative journey of geothermal energy over the past five years and unveil exciting prospects for the next chapter. Celebrate the achievements, anticipate future innovations, and mark the beginning of a new era in sustainable energy.

#2 What lies ahead?
An insightful discourse with Magnus Brandberg as he delves into the systematic changes essential for creating a better world. Gain valuable perspectives on societal transformation and be inspired to contribute to a brighter future.

#3 Panel of Directors - Perspectives from Global Associations
Pernilla Wihlborg will lead an engaging discussion with directors from prominent organizations such as IGA, GR, Project Innerspace and EGEC. Gain valuable insights into the past, present, and future of geothermal energy as these esteemed leaders share their perspectives on the industry's trajectory.

#4 Turning challenges into opportunities
Discover a fresh perspective on sustainability, applicable to individuals, businesses, and organizations alike, from the local to the global level. Join us for an inspiring speech by Mattias Goldmann on reshaping our collective mindset for a more sustainable future.

#5 Fostering collaboration
Join us for an insightful Q&A session with Alexander Richter about the significance of news channels in the geothermal world. Gain valuable insights into the background of ThinkGeoEnergy, its role in aligning the industry, and a tantalizing glimpse into what the future holds.
#6 Looking back
Join us for the heartfelt conclusion as Alexander Helling reflects on the remarkable achievements of the past five years in geothermal and renewable energy. In this closing chapter, we'll celebrate milestones, acknowledge progress, and set the tone for the exciting journey that lies ahead.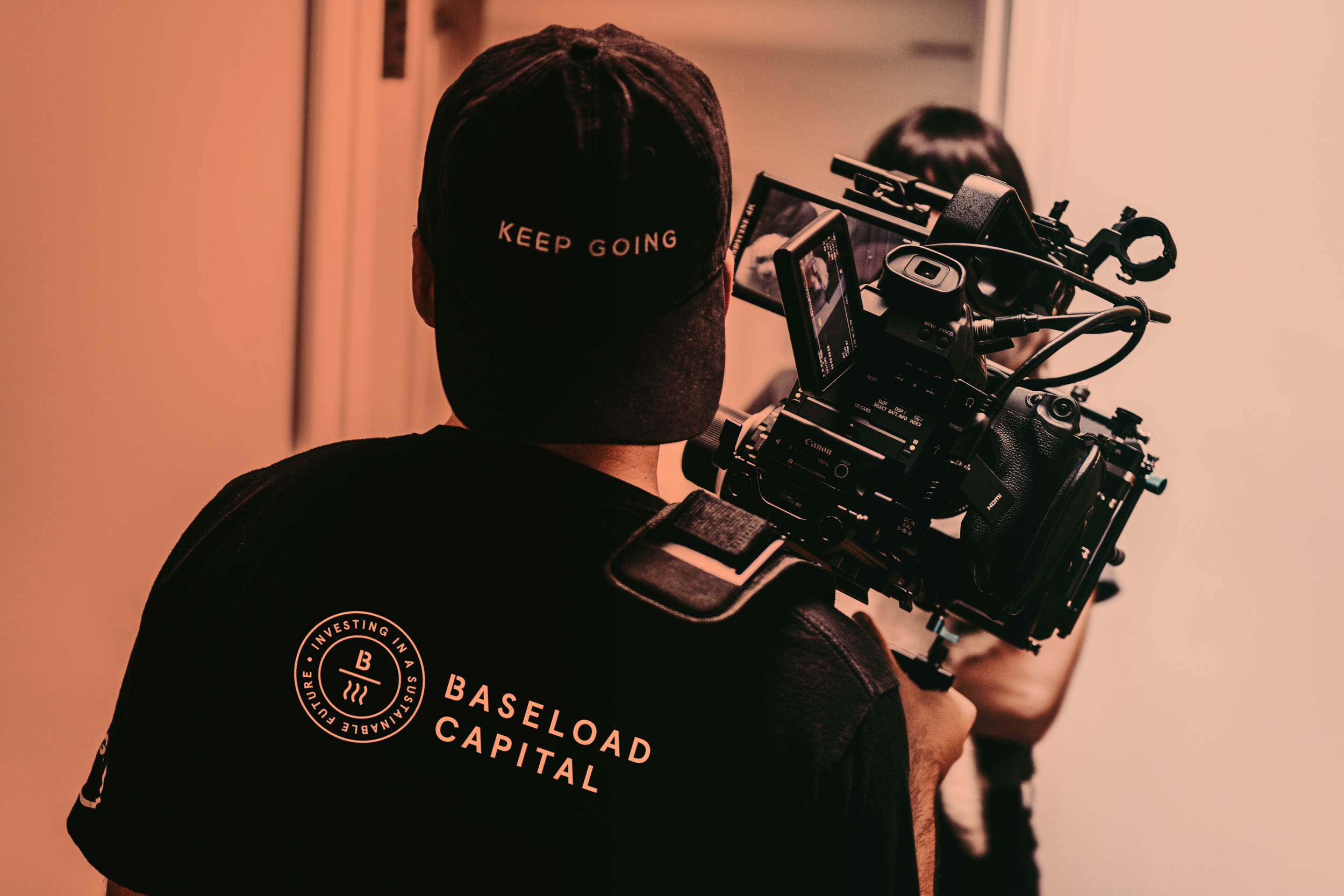 Can't make the date?
Subscribe to our mailing list or follow us on LinkedIn and we'll notify you when the recording is available.
Fill in your e-mail adress to receive our newsletter!